BTS perform 'Black Swan' for the first time

BTS (Bangtan Sonyeondan, meaning Bulletproof Boy Scouts), a famous South Korean boy band, begin their comeback in 2020 with the hit single 'Black Swan" which released on January 17. Having only released its audio track without choreography, fans have been itching for any indication of it. On January 28, BTS finally performed 'Black Swan' for the first time on 'The Late Late Show' hosted by James Corden.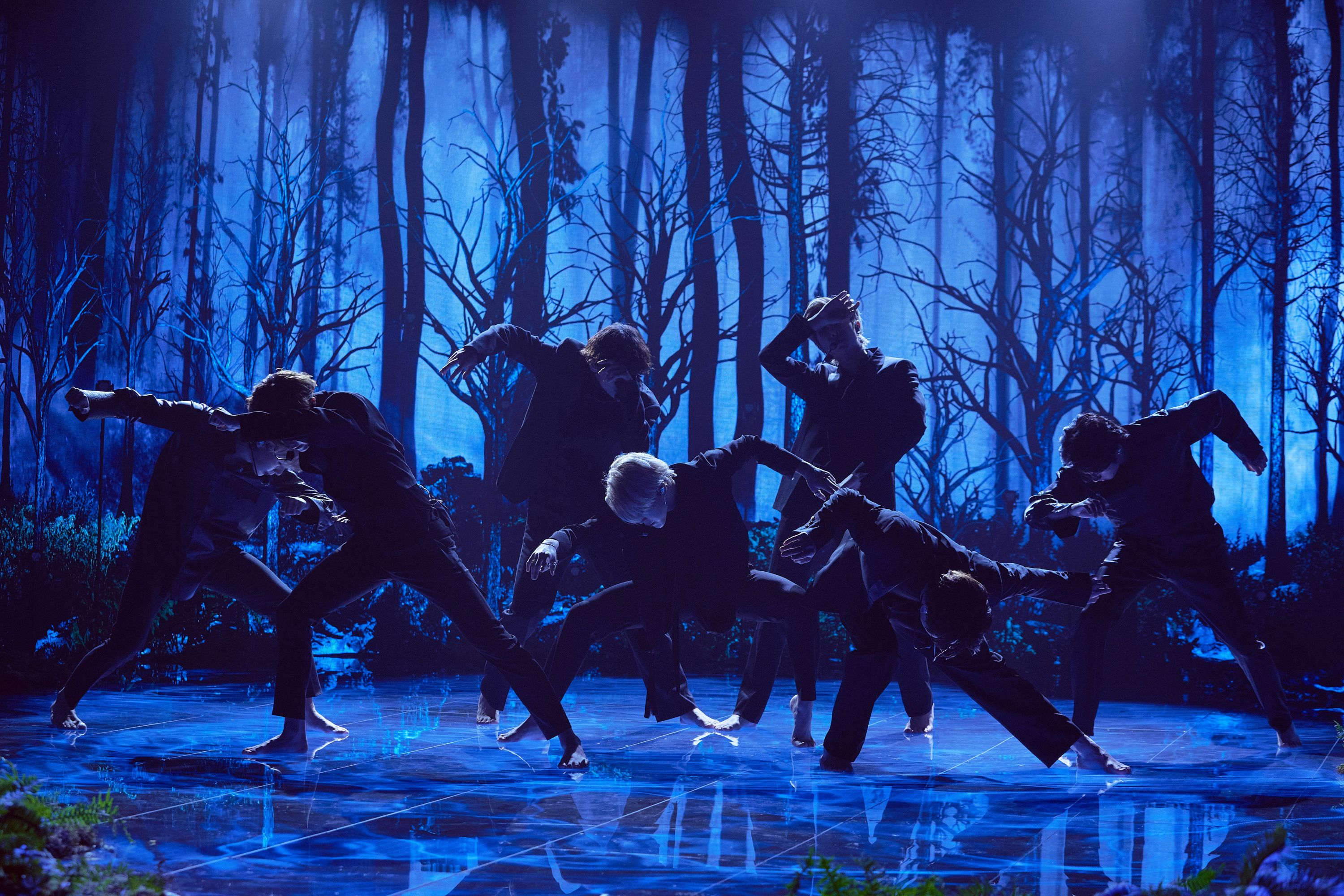 Members of the boy band were dressed entirely in black attire for this contemporary performance, embodying the song title, with their choreography also mirroring its elegance. The majority of the group were equipped with cropped suit jackets, made from either synthetics or velvet alongside detailed satin (likely) at the jacket lapel. V, also known as Taehyung, wore a looser fitting jacket while Jimin performed in a pleated, petaled black cardigan. Similarly, SUGA and Jin performed in shiny, silky, dark shirts. Trousers worn by the group were of the ankle-length, tapered, slim cut for a more comfortable performance in bare feet.
Overall, the entire essence of the fashion depicted in the said performance comes across as partly inspired by the grunge and gothic subcultures, whose style frequently revolves around loose clothing with monochromatic colors, metallic accessories, ashy eye shadows, mascara, and unsaturated foundation. Coupling these choices of colors with bleached hair creates a modern and synergistic aesthetic to the evident mood of the song.
Previously, one of V's outfits, during a BTS' tour concert in late 2019, screamed "Black Swan" as he performed song 'Singularity' in an oversized, long, feathered black coat over a full black two-piece suit. As a result, this outfit gave him the title 'Black Swan' amongst fans for delivering a legendary performance. This was made viral, ironically, well before much publicity of the song 'Black Swan' or album 'Map of The Soul: 7' (releasing on February 21).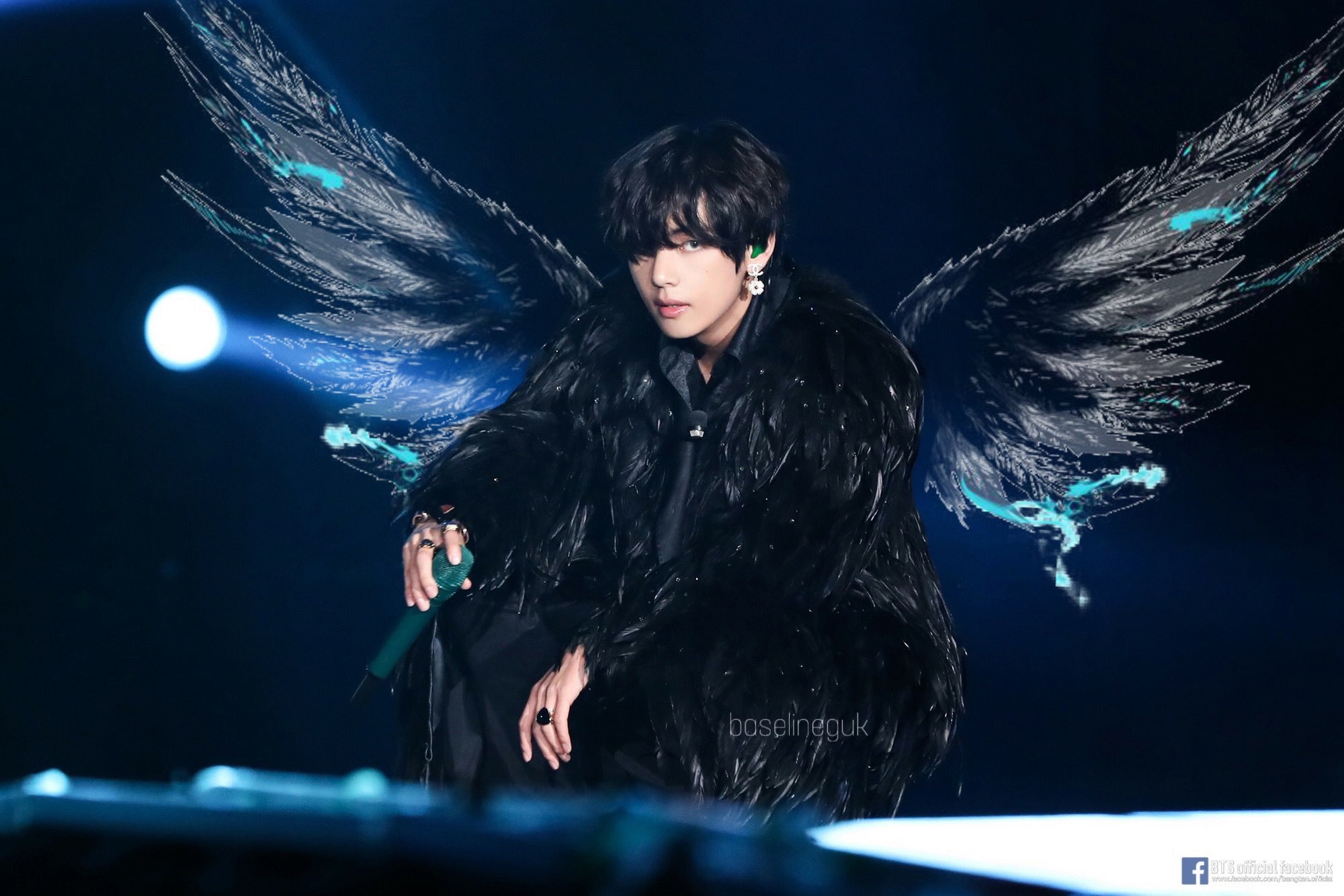 To conclude, the performance was captivating and the and choice of outfit was fitting for the song, both for depicting their message as well as remaining comfortable when performing while remaining fashionable. If you are interested in similar items of clothing as described above, please scroll down the to 'Related Products' section of this article, or alternatively take a look at our product catalog.