Background
Established in the fall of 2019, nightcity clothing is a fashion brand with the vision to promote minimalist urban-wear. Our nightcity has no borders, hence we are inspired by international fashion trends.
We want to make minimal urban-wear publicly accessible, allowing for the wearer to remain the focus at all times in order to compliment their individuality; not draw attention away from it. Our styles often have interesting cuts and fits whose details are noticed only upon a closer glance.
Influences
nightcity clothing is inspired by several fashion cultures and subcultures, some of which are outlined below:
Korean pop culture
Korean pop culture, often abbreviated as K-pop, originated in the early 90s locally but rose to great international fame in the 2010s. Korean pop culture is known to be a pioneer of mixing several music styles, ranging from EDM to R&B to Hip-hop to Jazz, to create the modernized form of K-pop as we know it today. Similarly, the visuals associated with the music genre pioneer a combination of all fashion subcultures, including retro wear, streetwear, and cyberpunk, in unique and stylistic ways.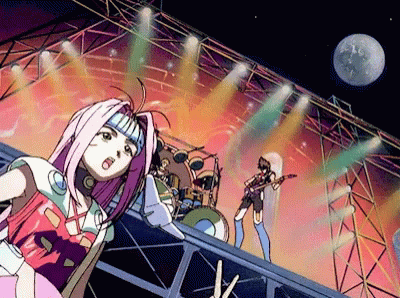 Cyberpunk
Cyberpunk is a sub-genre of science fiction in a dystopian futuristic setting that focuses on a combination of low-life and high tech. It is known aesthetically for its neon cityscapes, which have been recently popularised by Synthwave and Retrowave music genres and their associated visuals. The subculture has motivated genres of fashion, such as "Cyberpunk fashion", closely associated with street tech-wear.
Retro
Fashion trends from the '90s and late '80s are a key inspiration of ours, and hold the fashion of the period as timeless and recurring staples in the modern day. The return of retro fashion has been iconic in late 2019 and 2020s onwards, reflecting also in the entertainment industry with recent famous pop music tracks resembling 80's instrumentals alongside a wide demographic with a preference for lo-fi music, film photography, grainy footage, and even retro anime aesthetics.
Streetwear
Streetwear originates from a creative combination of the Los Angeles surf culture as well as the New York City hip hop culture of the late 1970s and early 1980s. Streetwear gradually grew over the years to capture elements of even sportswear, punk, grunge, and preppy fashion. The style revolves around essential pieces such as jeans, T-shirts, baseball caps, and large jackets, which we hold in high regard. Streetwear is now worn across the globe and has evolved greatly since the late 20th century.